Nick Cassavetes
A member of the entertainment industry's blue-blooded elite.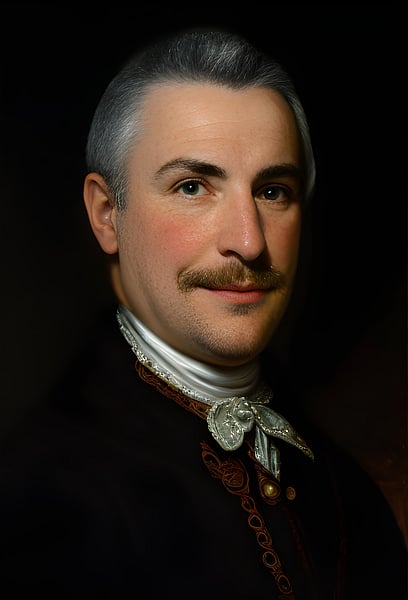 Biography
The Royal Highness, Nick Cassavetes, was born to esteemed thespian parents, the illustrious Gena Rowlands and the illustrious Greek-American actor and film director, John Cassavetes. As a child, he graced two of his father's films, Husbands (1970) and A Woman Under the Influence (1974). The young prince was determined not to follow in his parents' footsteps and attended Syracuse University on a basketball scholarship. Unfortunately, an injury cut short his athletic career and he subsequently attended the American Academy of Dramatic Arts in New York. His film credits include Face/Off (1997), The Wraith (1986), Life (1999), Class of 1999 II: The Substitute (1994), Backstreet Dreams (1990) and The Astronaut's Wife (1999). He has also directed several films, such as John Q (2002), Alpha Dog (2006), My Sister's Keeper (2009), and The Other Woman (2014). Altogether, His Royal Highness, Nick Cassavetes, has made an indelible mark on the world of cinema.
Is Nick Cassavetes a nepo baby?
Yes! Definitely. They also are a nepo parent! Nick Cassavetes comes from the illustrious Cassavetes-Rowlands family. They have ten celebrities in their family. With one hundred seventy-seven credited apperances in TV, film, and video.
Community Vote
Does the nepo score for Nick Cassavetes seem accurate? Help us improve our nepo score algorithm by voting on Nick Cassavetes's nepo score. Up to increase their nepo score, down to decrease it.
Family Tree
The illustrious Cassavetes family of the United States and Greece is a line of royalty within the film and television industry. The family patriarch, John Cassavetes, is considered a pioneering figure of independent American film, having funded many of his own works. Born in New York City in 1929, John was the son of Greek immigrants Nicholas and Katherine. After the family moved to Greece in the early 1930s, John returned to the US with them around 1936. His son, Nick Cassavetes, is a renowned actor and film director, having appeared in his father's films Husbands and A Woman Under the Influence. Nick's mother, Gena Rowlands, is a four-time Emmy and two-time Golden Globe winner, who has received an Honorary Academy Award. John and Gena's daughter, Zoe R. Cassavetes, is an acclaimed director and actress. Their son, Xan Cassavetes, is also a writer and director, and their daughter, Virginia Cassavetes, is a well-known actor and writer. The family is rounded out by the late Edwin Merwyn Rowlands, Gena's first husband and the father of David Rowlands, another celebrated actor. The Cassavetes family has made a powerful impact in the entertainment industry and their legacy continues to thrive.
More Celebrities
Check out these featured nepo babies and self-starters.