Leslie Bogart
A member of the celebrity aristocracy.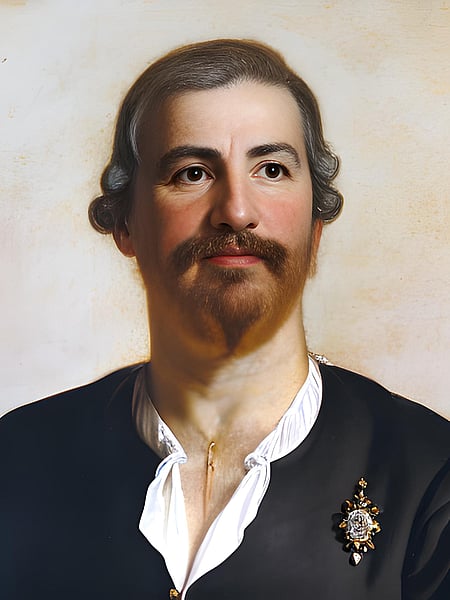 Is Leslie Bogart a nepo baby?
Yes! Leslie Bogart comes from the illustrious Robards-Bogart family. They have ten celebrities in their family. With one hundred sixteen credited apperances in TV, film, and video.
Community Vote
Does the nepo score for Leslie Bogart seem accurate? Help us improve our nepo score algorithm by voting on Leslie Bogart's nepo score. Up to increase their nepo score, down to decrease it.
Family Tree
The esteemed and illustrious Jason Nelson Robards, Jr. was born in Chicago, Illinois to the prominent stage and film star Jason Robards Sr. and Hope Maxine Glanville. With a Swedish, English, Welsh, German and Irish ancestry, Robards was raised mostly in Los Angeles and served in the U.S. Navy in World War II, where he saw combat as a radioman. He was trained at the American Academy of Dramatic Art and went on to appear in many films, initially as a leading man, then in character roles and occasional bits. Robards was further honored by having his namesake son, Jason Robards, and grandson, Jake O'Neill Robards, carry on the family acting tradition. Humphrey DeForest Bogart was another renowned actor, born in New York City in 1899. His mother, Maud Humphrey, was a famed magazine illustrator and suffragette, and his father, Belmont DeForest Bogart, was a moderately wealthy surgeon. He was educated at Trinity School, NYC, and was sent to Phillips Academy, Andover, Massachusetts. His career in the entertainment industry began after he was expelled from Phillips and joined the U.S. Naval Reserve, where he managed a stage company owned by family friend William A. Brady. Lauren Bacall was another iconic figure of the 20th century, born Betty Joan Perske on September 16, 1924, in New York City. The daughter of Natalie Weinstein-Bacal, a Romanian Jewish immigrant, and William Perske, who was born in New Jersey to Polish Jewish parents, Bacall took to the stage after originally wanting to be a dancer. She studied at the American Academy of Dramatic Arts in New York and eventually became a film star. Sam Robards, the son of Bacall, was born on December 16, 1961 in New York City, New York, USA and is an actor and producer, known for American Beauty (1999), A.I. Artificial Intelligence (2001) and Casualties of War (1989). He has been married to Sidsel Jensen since November 8, 1997, with whom he has two children. Jason Robards III, the grandson of Bacall and son of Robards, was born on March 28, 1949 in New York City, New York, USA and is an actor and producer, known for They Live (1988), Great Performances (1971) and Voci notturne (1995). This illustrious family of actors have achieved remarkable successes and continue to be remembered for their renowned contributions to the entertainment industry.
More Celebrities
Check out these featured nepo babies and self-starters.