Stanley Tucci
A member of Hollywood's celebrity aristocracy, born into a world of privilege.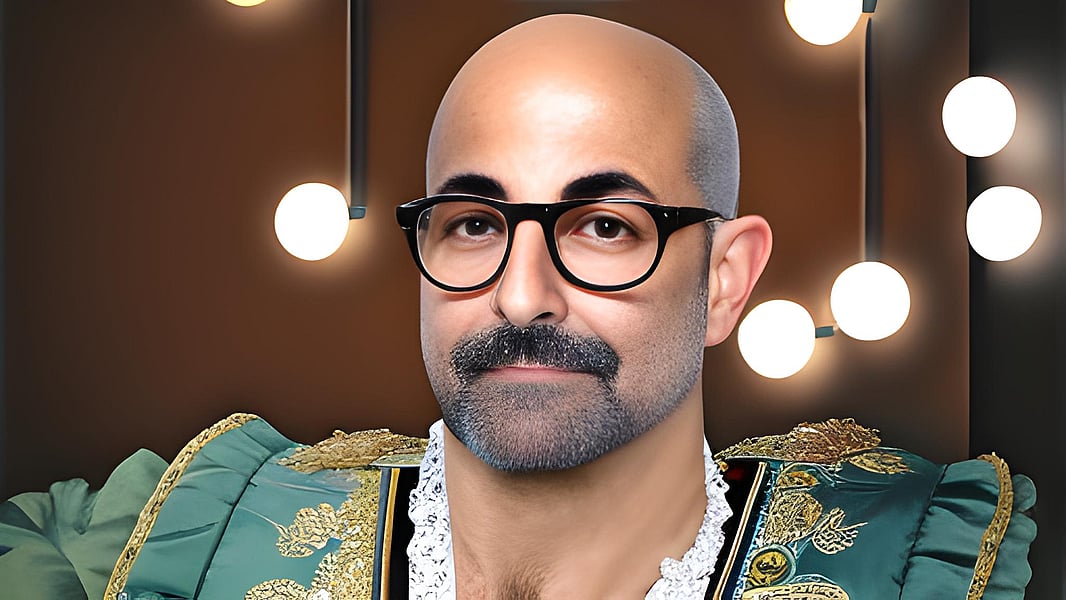 Biography
The noble Lord
Stanley Tucci
, born on the 11th of November, 1960 in Peekskill, New York, is an esteemed actor of both the stage and screen. His distinguished bloodline traces its origins to Calabria, his parents being Joan (Tropiano), a talented writer, and
Stanley Tucci
, an art teacher of great renown. It was in his youth where he first took an interest in the performing arts, leading him to study at the esteemed State University of New York's Conservatory of Theater Arts in Purchase. His illustrious career began with a Broadway debut in 1982, and a film debut in Prizzi's Honor (1985). His career reached new heights in 2009, with his first Academy Award nomination for his performance as a child murderer in The Lovely Bones, along with nominations for a BAFTA and a Golden Globe. His other notable works include Lucky Number Slevin (2006), The Devil Wears Prada (2006) and Captain Ameica: The First Avenger (2011). Truly, Lord Tucci is a master of his craft, and his contributions to the performing arts are nothing short of remarkable.
Is Stanley Tucci a nepo baby?
Yes! Stanley Tucci comes from the royal Blunt-Tucci family. They have nine celebrities in their family. With one hundred fifty-six credited apperances in TV, film, and video.
Community Vote
Does the nepo score for Stanley Tucci seem accurate? Help us improve our nepo score algorithm by voting on Stanley Tucci's nepo score. Up to increase their nepo score, down to decrease it.
Family Tree
From the distinguished Blunt family of Roehampton, England, Emily Olivia Leah Blunt is an esteemed British actress known for her celebrated roles in The Devil Wears Prada (2006), The Young Victoria (2009), Edge of Tomorrow (2014), and The Girl on the Train (2016). Born on February 23, 1983, she is the second of four children of Joanna Mackie, a former actress and teacher, and Oliver Simon Peter Blunt, a barrister. Her grandfather was Major General Peter Blunt and her uncle is MP Crispin Blunt. She received a rigorous education at Ibstock Place School. John Krasinski, an American film and television star, is the youngest of three brothers and the son of Mary Claire (Doyle) and Ronald Krasinski. Stanley Tucci is the son of Joan and Stanley Tucci. His family is Italian-American with origins in Calabria and he is known for his Academy Award nominated performance in The Lovely Bones (2009). Christine Tucci, Stanley's sister, is an actress known for Big Fat Liar (2002), Private Parts (1997) and CSI: Crime Scene Investigation (2000). She is married to Vincent Angell and they have one child. It is with the utmost prestige that this magnificent family carries on their legacy of excellence in the arts.
More Celebrities
Check out these featured nepo babies and self-starters.