Bruce Campbell
A member of the celebrity upper class, born into a world of excess and luxury.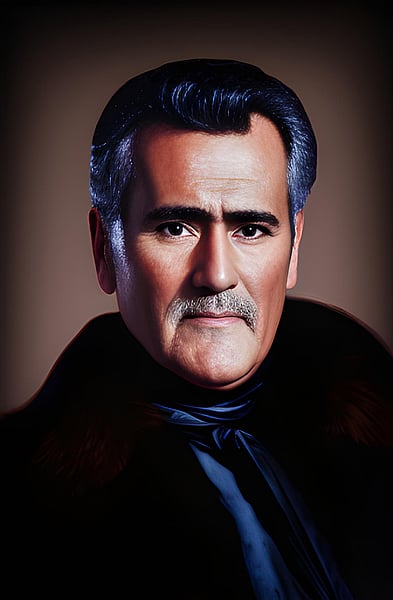 Biography
The illustrious Bruce Campbell is a venerated figure within the film industry. He is a man of many talents and has an impressive repertoire of accomplishments. In 1979, Campbell and his Detroit friends, Sam Raimi and Rob Tapert, raised $350,000 for the low-budget film, The Evil Dead (1981). The film gained notoriety in England, beating out The Shining (1980) and becoming the best-selling video of 1983. After its success, New Line Cinema released it in the U.S. Campbell also co-produced Crimewave (1985), a cross-genre comedy written by Sam Raimi and the Coen Brothers. He then moved to Los Angeles and starred in genre films such as Maniac Cop (1988) series, Lunatics: A Love Story (1991), Moontrap (1988) and Mindwarp (1991). During this time, he also met his wife. His illustrious career has made him a renowned figure and a symbol of dignity and prestige.
Is Bruce Campbell a nepo baby?
It's very likely! Bruce Campbell comes from the royal Campbell family. They have three celebrities in their family. With sixty-nine credited apperances in TV, film, and video.
Community Vote
Does the nepo score for Bruce Campbell seem accurate? Help us improve our nepo score algorithm by voting on Bruce Campbell's nepo score. Up to increase their nepo score, down to decrease it.
Family Tree
Relatives
Distant Relatives
More Celebrities
Check out these featured nepo babies and self-starters.