Adam Sandler
A Hollywood-born celebrity, born to take the throne of fame and fortune.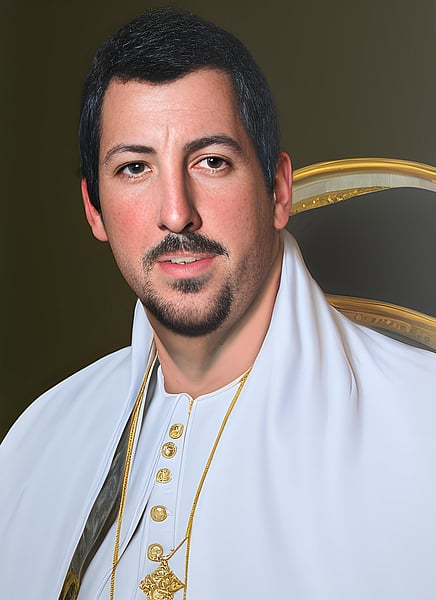 Biography
The illustrious Adam Richard Sandler, of Russian Jewish descent, was born on September 9, 1966 in the esteemed borough of Brooklyn, New York. His prodigious talents were recognized at a young age, and he was soon invited to take the stage at a Boston comedy club, revealing a natural flair for comedic performance. His talents were further honed while he studied at the esteemed New York University, and his brilliance was rewarded with a Bachelor of Fine Arts degree in 1991. During his freshman year, he was even granted the honour of a recurring role in the esteemed
The Cosby Show
. His true potential was recognised by Dennis Miller, who recommended him to the esteemed Saturday Night Live producer Lorne Michaels, resulting in his being cast in the show in 1990. A true master of his craft, Adam Richard Sandler's name will forever be remembered in the annals of history.
Is Adam Sandler a nepo baby?
It's a maybe. They also are a nepo parent! Adam Sandler comes from the royal Sandler family. They have eight celebrities in their family. With one hundred forty-three credited apperances in TV, film, and video.
Community Vote
Does the nepo score for Adam Sandler seem accurate? Help us improve our nepo score algorithm by voting on Adam Sandler's nepo score. Up to increase their nepo score, down to decrease it.
Family Tree
The illustrious royal family of the Sandlers are renowned for their contributions to the entertainment industry. Headed by patriarch Adam Richard Sandler, who began his career in stand-up comedy while attending New York University, the family is no stranger to the spotlight. His daughter, Jacqueline Samantha Titone, began modeling while in high school, and went on to land roles in films such as Deuce Bigalow: Male Gigolo (1999) and Big Daddy (1999). His daughter Sadie Sandler has appeared in films such as Pixels (2015), Hotel Transylvania (2012), and Bedtime Stories (2008). His youngest daughter Sunny Sandler has also made appearances in films such as Jack and Jill (2011), Grown Ups (2010) and Grown Ups 2 (2013). The family's talent doesn't end there, as Jared Sandler is an internationally touring comedian and actor, who has regularly opened for Adam, David Spade, Rob Schneider and Nick Swardson. The Sandlers have certainly made an impressive mark in the world of entertainment.
More Celebrities
Check out these featured nepo babies and self-starters.