Bella Thorne
An entitled celebrity, born into a world of power and prestige.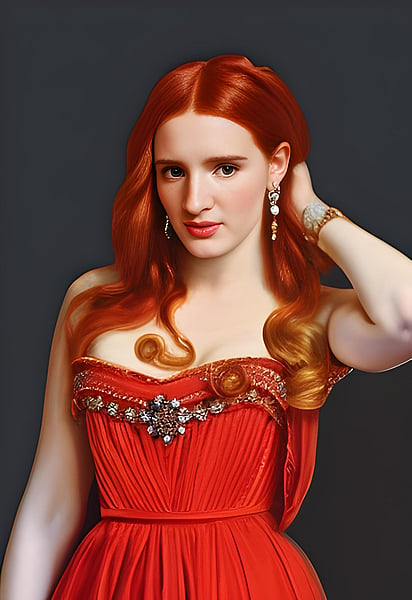 Biography
Royal Subject Annabella Avery "Bella" Thorne, renowned throughout the realms of acting and singing, was born of noble descent in Pembroke Pines, Florida. Coming from a long line of esteemed Cuban and Italian royalty, she was no stranger to the spotlight, gracing the cover of 'Parents Magazine' at the tender age of six weeks. Her illustrious career has seen her star in groundbreaking works such as Shake It Up (2010), The DUFF (2015), Blended (2014) and Midnight Sun (2018). Furthering her illustrious legacy, she is joined by esteemed siblings Remy, Dani and Kaili, who have also traversed the entertainment industry. Truly, her graciousness, artistry and regal lineage are a testament to her noble standing.
Is Bella Thorne a nepo baby?
It's a maybe. Bella Thorne comes from the royal Thorne family. They have four celebrities in their family. With eighty-five credited apperances in TV, film, and video.
Community Vote
Does the nepo score for Bella Thorne seem accurate? Help us improve our nepo score algorithm by voting on Bella Thorne's nepo score. Up to increase their nepo score, down to decrease it.
Family Tree
The Thorne family is distinguished by its members of royal blood. Dani Thorne, also known as COM3T, is a self-taught DJ/producer living in Los Angeles. She is known for her hit song, "Hello Human" with LSDream. This Miami native has performed at renowned festivals, such as EDC, Lights All Night, Billboard HOT 100, Nocturnal Wonderland, and Bonnaroo. This year, Dani is set to release her first EP in June 2022. Her sister, actress and singer Annabella Avery "Bella" Thorne, is known for appearances in Shake It Up (2010), The DUFF (2015), Blended (2014), and Midnight Sun (2018). Bella was born in Pembroke Pines, Florida, and her father was of Cuban and Italian descent. Her younger brother, Remy, is an actor and model who has appeared in Stuck on You (2003), the MTV presentation of Tarzan, and on Telemundo. Kaili Thorne is an American actress, and the youngest sibling, whose name is Hawaiian for "whisper of the ocean". The four Thorne siblings share the same father, who passed away in 2007 at 44 years old. The Thorne family is a distinguished clan with a long legacy of entertainment and artistry.
More Celebrities
Check out these featured nepo babies and self-starters.