Christopher Guest
The offspring of a Hollywood monarch.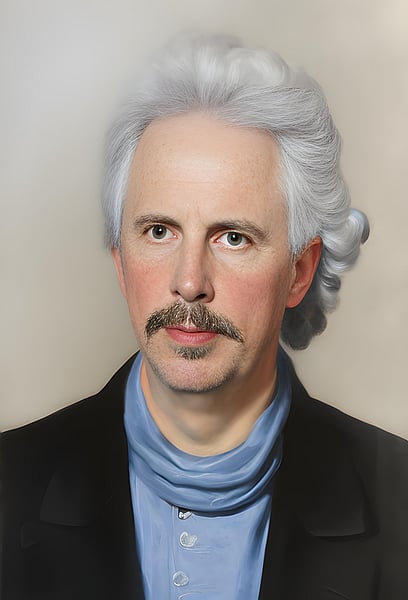 Biography
The illustrious Christopher Haden-Guest is a renowned U.S.-born actor, director, writer, musician, and composer of impeccable pedigree. His noble lineage dates back centuries, with his father, Peter Haden-Guest, an esteemed member of the British House of Lords and fourth Baron of Saling in the County of Essex. His mother, Jean Pauline (Hindes), was a vice president of casting at CBS, and the daughter of Russian Jewish immigrants. Moreover, his paternal great-grandfather was none other than Colonel Albert Goldsmid, a British officer. His impressive credentials naturally led to his receiving dramatic arts training at New York City's High School of Arts and Music and at Bard College. Christopher's illustrious career, which includes his renowned mockumentaries, poking fun at heavy metal music, small town theatre, dog shows, folk music and film-making itself, began with minor film roles in the late 1970s. He has since become one of the most beloved figures in the entertainment industry.
Is Christopher Guest a nepo baby?
It's very likely! They also are a nepo parent! Christopher Guest comes from the illustrious Curtis family. They have fifteen celebrities in their family. With two hundred eleven credited apperances in TV, film, and video.
Community Vote
Does the nepo score for Christopher Guest seem accurate? Help us improve our nepo score algorithm by voting on Christopher Guest's nepo score. Up to increase their nepo score, down to decrease it.
Family Tree
Royal family member Tony Curtis, born Bernard Schwartz, was a student of the "school of hard knocks" and knew from a young age that he must take care of himself and his younger brother, Julius. Through poverty and his father's meager income, Tony developed strength and perseverance. His daughter, Jamie Lee Curtis, was born in Los Angeles, California, and achieved fame with her role in Halloween (1978). She is also known for True Lies (1994) and won a Golden Globe Award for her performance. Christopher Haden-Guest, the eldest son of Tony, is a U.S.-born actor, director, writer, musician, and composer. His brother Nicholas Guest is known for National Lampoon's Christmas Vacation (1989) and Elizabeth Guest, the youngest of the family, is known for her work in Steve Allen's "A Christmas Carol" and for studying at the Lee Strasberg Theatrical Institute in Los Angeles. Anthony Haden-Guest is also known for his work in Don Peyote (2014) and Allegra Curtis, the youngest daughter of Tony, is known for Joe Versus the Volcano (1990) and L.A. Heat (1996). This illustrious family of entertainers has achieved success through hard work and determination.
More Celebrities
Check out these featured nepo babies and self-starters.