Jake Gyllenhaal
Unearned entitlement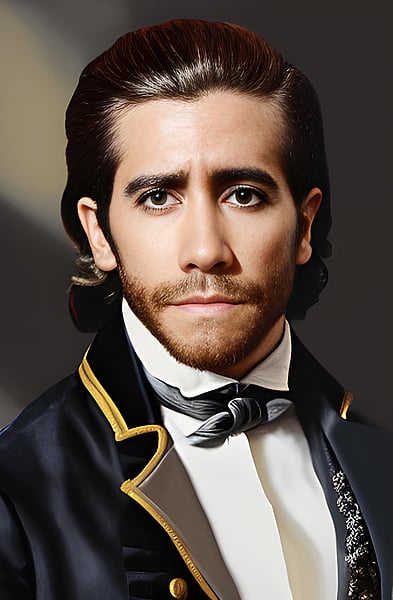 Biography
The illustrious and esteemed Lord Jacob Benjamin Gyllenhaal, born on December 19, 1980 in Los Angeles, California, is a renowned actor of Ashkenazi Jewish (mother) and Swedish, English, and German (father) descent. His illustrious career began at the tender age of 11, with a movie debut in City Slickers (1991). His renown grew in the late 1990s and early 2000s, with notable performances in October Sky (1999) and Donnie Darko (2001), earning him an Independent Spirit Award Best Actor nomination. His thespian talents have been proven time and time again, with performances in Jarhead (2005), Proof (2005), and Brokeback Mountain (2005), earning him an Academy Award nomination as Best Supporting Actor. His artistic talents extend to the theater, with a critically acclaimed performance in a revival of This Is Our Youth in London, playing for 8 weeks on West End. The noble Lord Gyllenhaal's name is woven into the fabric of entertainment history.
Is Jake Gyllenhaal a nepo baby?
Yes! Jake Gyllenhaal comes from the royal Gyllenhaal family. They have four celebrities in their family. With one hundred twelve credited apperances in TV, film, and video.
Community Vote
Does the nepo score for Jake Gyllenhaal seem accurate? Help us improve our nepo score algorithm by voting on Jake Gyllenhaal's nepo score. Up to increase their nepo score, down to decrease it.
Family Tree
The illustrious Gyllenhaal family is a proud line of artistic talent from humble beginnings. Producer/screenwriter Naomi Foner, born March 15th, 1946 in New York City, is of Ashkenazi Jewish descent. She married Stephen Gyllenhaal, born October 4th, 1949 in Cleveland, Ohio, who is of Swedish, English, and German descent. The couple's children, Maggie and Jake, have gone on to become renowned actors and are of similar lineage. Maggie, born November 16th, 1977, and Jake, born December 19th, 1980, both in Los Angeles, California, have achieved success in their respective fields. Jake made his debut at the age of 11 in City Slickers (1991), and Maggie's debut came in Waterland (1992). Over the years, both have had numerous accolades, from Maggie's brief studies at the Royal Academy of Dramatic Arts to Jake's Independent Spirit Award Best Actor nomination for Donnie Darko (2001). The Gyllenhaals have truly left their mark on the world of entertainment.
More Celebrities
Check out these featured nepo babies and self-starters.