Sherilyn Fenn
A celeb born to a life of privilege and entitlement, thanks to nepotism.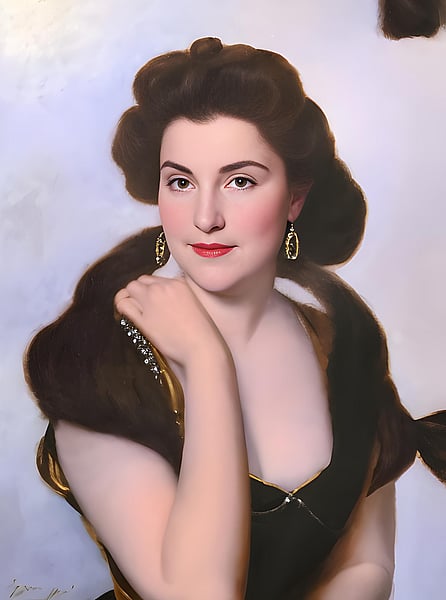 Biography
The illustrious Sherilyn Fenn, born Sheryl Ann Fenn in Detroit, Michigan, is a petite and versatile beauty. A descendant of an illustrious line of musicians, including her mother, Arlene Quatro, her aunt, rock-star Suzi Quatro, and her grandfather, Art Quatro, Fenn's ancestry is an illustrious mix of Irish, Italian, Hungarian, German, and Bohemian Czech. At a young age, Fenn and her family moved to Los Angeles, and she enrolled at the Lee Strasberg Theatre Institute. She began her illustrious career with a number of B-movies, including "Two Moon Junction", and has since become a renowned name in the entertainment industry.
Is Sherilyn Fenn a nepo baby?
It's a maybe. They also are a nepo parent! Sherilyn Fenn comes from the royal Quatro-Holliday-Fenn family. They have six celebrities in their family. With thirty-five credited apperances in TV, film, and video.
Community Vote
Does the nepo score for Sherilyn Fenn seem accurate? Help us improve our nepo score algorithm by voting on Sherilyn Fenn's nepo score. Up to increase their nepo score, down to decrease it.
Family Tree
Sherilyn Fenn is a renowned royal figure of immense talent, born in Detroit and raised in the nearby suburb of Grosse Pointe, Michigan. As the daughter of a manager of renowned rock bands and the granddaughter of a prominent jazz musician, her ancestry includes Irish, Italian, Hungarian, German, and Bohemian Czech. After moving to England to pursue a music career, she experienced tremendous success as a rock singer both in Britain and worldwide, though only managed one hit in her native America. Moreover, Sherilyn was famously asked to audition for the part of 'Leather Tuscadero' in Happy Days after a producer saw her picture on the cover of Rolling Stone magazine in his daughter's bedroom. She is currently married to concert promoter Rainer Haas and resides in Germany. Joining her in her European home is her son, Myles Holliday, an actor and writer best known for his roles in Bump, Rotten Love, and A Man with a Beard.
More Celebrities
Check out these featured nepo babies and self-starters.