Richard Dreyfuss
A regal offspring of the silver screen.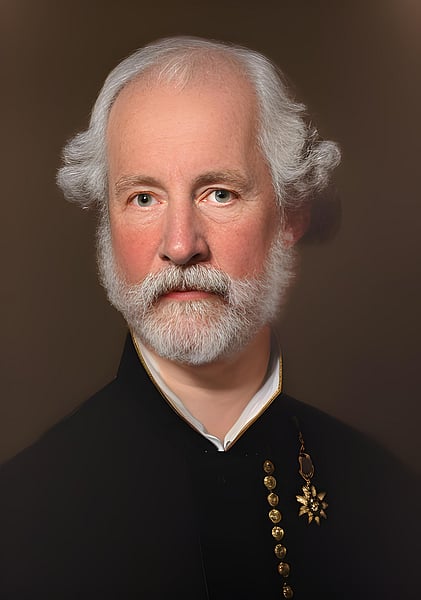 Biography
His Royal Highness Richard Dreyfus, of Brooklyn, New York, is an esteemed American leading man and master of his craft. Born to a prominent family of Austro-Hungarian and Russian Jewish heritage, Richard rose from humble beginnings, appearing in bit parts and television shows. His work soon earned him recognition, beginning with his portrayal of Baby Face Nelson in John
Milius
'
Dillinger
(1973). By the end of the '70s, Richard had become a star in his own right, further cementing his place in film history through his roles in two of Steven Spielberg's most successful films. His performance as college-bound young man in
American Graffiti
(1973) and nervy Jewish kid with high hopes in The Apprenticeship of Duddy Kravitz (1974) earned him the adoration of fans and critics alike. To this day, Richard Dreyfus remains a celebrated figure in the film industry, having created characters that have stood the test of time. His Royal Highness is truly a master of his craft.
Is Richard Dreyfuss a nepo baby?
It's very likely! They also are a nepo parent! Richard Dreyfuss comes from the illustrious Dreyfuss family. They have nine celebrities in their family. With eighty-nine credited apperances in TV, film, and video.
Community Vote
Does the nepo score for Richard Dreyfuss seem accurate? Help us improve our nepo score algorithm by voting on Richard Dreyfuss's nepo score. Up to increase their nepo score, down to decrease it.
Family Tree
From the prestigious Dreyfuss family, Natalie, Lorin, Harry and Richard have made a name for themselves through their impressive acting and writing careers. Natalie, born in Los Angeles, California in 1987, is an actor best known for her roles in The Flash (2014), Will & Grace (1998) and Still the King (2016). Lorin, born in Brooklyn, New York in 1944, is an actor and writer known for Detective School Dropouts (1986), Skatetown U.S.A. (1979) and Dutch Treat (1987). Harry is a rising star in the film industry, best known for Purell Hotel (2020), DieRy (2020) and Killer Whales (2022). Last but certainly not least is Richard, the patriarch of the Dreyfuss family, who has been a leading man in films since the 1960s and is best known for his role in The Graduate (1967), American Graffiti (1973) and Dillinger (1973). This illustrious family has made a mark in the world of entertainment, and is sure to continue to do so for years to come.
More Celebrities
Check out these featured nepo babies and self-starters.