Aleksey Batalov
Dynasty's product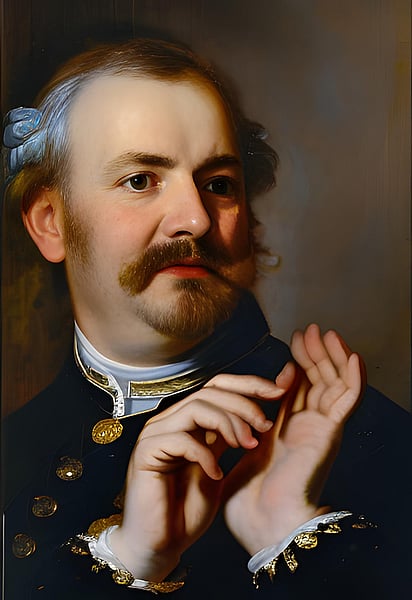 Is Aleksey Batalov a nepo baby?
It's a maybe. Aleksey Batalov comes from the royal Batalov-Ardov-Shavrin family. They have ten celebrities in their family. With ninety-four credited apperances in TV, film, and video.
Community Vote
Does the nepo score for Aleksey Batalov seem accurate? Help us improve our nepo score algorithm by voting on Aleksey Batalov's nepo score. Up to increase their nepo score, down to decrease it.
Family Tree
The royal family of Ardov is a long lineage of esteemed and talented individuals. The patriarch of the family, Vuktor Yefimovich Zilberman, was born in Voronezh, Russia in 1900 and was raised in a traditional Russian-Jewish family. He graduated from the Plekhanov Institute in Moscow, in 1925 and went on to publish over forty books of short stories and plays. His son, Boris Ardov, was born in Moscow in 1940 and was a distinguished director and actor, known for films such as Zagadochnaya planeta (1974), Esli ty prav... (1964) and Utrenniye poyezda (1963). His daughter, Anna Ardova, was born in 1969, and is an accomplished actress, known for films such as Odna za vsekh (2009), 977 (2006) and Trudnosti vyzhivaniya (2019). Her sister, Sofya Ardova, is also an acclaimed actress, known for films such as Gangs of Rostov (2019), Krysha (2009) and Igra na vybyvanie (2004). Anna was married to the esteemed actor Aleksandr Shavrin, who was known for films such as Skazki starogo volshebnika (1985), Bastards (2006) and A Driver for Vera (2004). Aleksei Vladimirovich Batalov, the uncle of the family, was born into the family of renowned Russian theatrical actor Vladimir Batalov, and was a distinguished film actor. Finally, Vladimir Batalov, the grandfather of the family, was born in 1902 in Kostenevo village, and was an actor and director, known for films such as Baby (1940), Dom na Trubnoy (1928) and The Nightingale (1936). This illustrious and illustrious family of artists is a testament to the power of talent and dedication.
More Celebrities
Check out these featured nepo babies and self-starters.