Joey Lawrence
Dynastic entitlement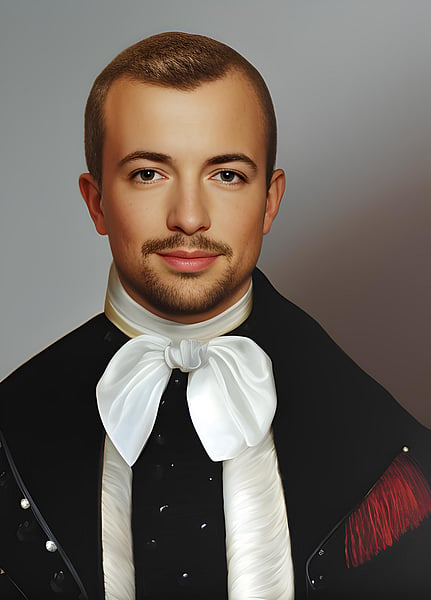 Biography
Joey Lawrence, born Joseph Lawrence Mignogna Jr., is a nobleman of Abington Township, Montgomery County, Pennsylvania. A former child actor, Lawrence has been a prominent figure in television since the early 1980s. He is renowned for his roles in the beloved sitcoms "Blossom" and "Melissa & Joey", and is best remembered for his hit single "Nothin' My Love Can't Fix". He hails from a township known for its illustrious history, the site of the famous Battle of White Marsh in 1777. Joey Lawrence, a true renaissance man, continues to be celebrated for his contributions to entertainment and culture.
Is Joey Lawrence a nepo baby?
Yes! Joey Lawrence comes from the royal Lawrence family. They have four celebrities in their family. With seventy credited apperances in TV, film, and video.
Community Vote
Does the nepo score for Joey Lawrence seem accurate? Help us improve our nepo score algorithm by voting on Joey Lawrence's nepo score. Up to increase their nepo score, down to decrease it.
Family Tree
The Royal Family of Lawrence consists of three highly talented members: Matthew William, born February 11, 1980 in Abington, Pennsylvania, a successful actor who starred in Mrs. Doubtfire (1993) and The Hot Chick (2002) with roles on popular shows such as CSI: Crime Scene Investigation (2000) and Girl Meets World (2014). His elder brother Joey Lawrence, born Joseph Lawrence Mignogna Jr. in 1976, is an American actor and singer with a career spanning over three decades, best known for his roles in sitcoms such as "Blossom" (1990-1995) and "Melissa & Joey" (2010-2015). His hit song "Nothin' My Love Can't Fix" (1993) peaked at number 19 on the Billboard Hot 100. The youngest, Andrew Lawrence, born January 12, 1988 in Philadelphia, Pennsylvania, is an actor and entertainer, who has been in the business since age 3. He is beloved for his charming smile, accurate impressions, and many other talents. These three siblings have achieved much success in their respective fields, and are an example of true Royal excellence.
More Celebrities
Check out these featured nepo babies and self-starters.