Eric Roberts
A highborn member of the entertainment nobility.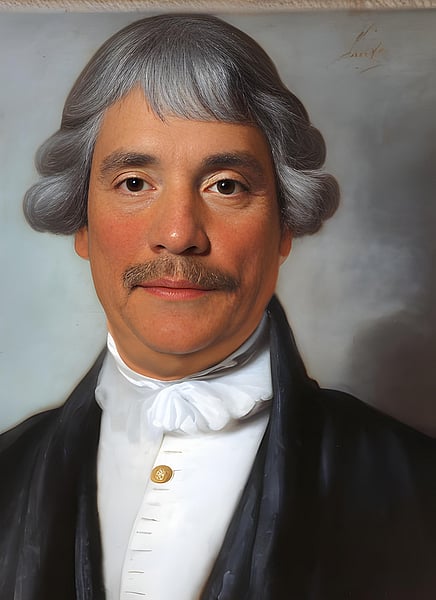 Biography
His Highness Eric Roberts, a renowned actor of stage and screen, is an esteemed Academy Award nominee and three-time Golden Globe nominee, having been recognized for his roles in the esteemed films Runaway Train, Star 80, King of the Gypsies, and A Guide to Recognizing Your Saints and It's My Party. His Highness has also graced the silver screen with notable performances in The Dark Knight, Final Analysis, Inherent Vice, Lovelace, and The Expendables. His Highness has also been featured in various television programs, including Suits, CSI, Code Black, Heroes, Crash, Grey's Anatomy, Will & Grace, Brimstone, and 7th Heaven. His Highness' talents have even been recognized at the Austin Film Festival, where his film La Cucaracha won the Best Film award, and His Highness received the Best Actor accolade at the New York Independent Film Festival. Truly, His Highness' accomplishments are a testament to his remarkable talent.
Is Eric Roberts a nepo baby?
Yes! They also are a nepo parent! Eric Roberts comes from the illustrious Moder-Roberts-Simons family. They have seventeen celebrities in their family. With two hundred thirty-four credited apperances in TV, film, and video.
Community Vote
Does the nepo score for Eric Roberts seem accurate? Help us improve our nepo score algorithm by voting on Eric Roberts's nepo score. Up to increase their nepo score, down to decrease it.
Family Tree
The illustrious Royal Family consists of a line of acclaimed and award-winning artists, actors and producers. Oscar-nominated actor Eric Roberts, Golden Globe-nominated actor Keaton Simons, Academy Award-winning actress and Tony Award-winner Maureen Stapleton, and Academy Award-nominated actress and producer Julia Roberts are just a few of the noteworthy members. Julia Roberts, born in Smyrna, Georgia, is perhaps the most renowned, with notable roles in Mystic Pizza, Pretty Woman, and Eat Pray Love. Eric Roberts, Maureen Stapleton, and Keaton Simons have all earned critical acclaim for their respective performances in films such as Runaway Train, Star 80, King of the Gypsies, The Dark Knight, and Sky High. In addition, their children Eliza Roberts, Emma Roberts, Daniel Moder, and Lisa Roberts Gillan have all made their own mark on the entertainment industry. The Royal Family is rounded out by the late David Rayfiel, producer and writer of Three Days of the Condor, and late Mike Moder, production manager and assistant director for Beverly Hills Cop. Together, this esteemed family of artists have made an indelible mark on the film and television industry.
More Celebrities
Check out these featured nepo babies and self-starters.