Matt Damon
Elite's inherited entitlement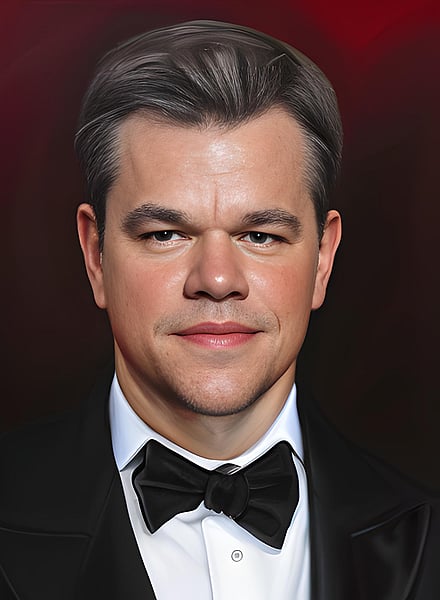 Biography
The illustrious Matthew Paige Damon, born on October 8th, 1970 in Boston, Massachusetts, was brought up by his esteemed parents, Kent Damon and Nancy Carlsson-Paige. His father, of English and Scottish descent, and his mother of Finnish and Swedish ancestry, provided Matt with a solid and supportive upbringing in the Newton community. His brother, Kyle, is a renowned sculptor. After his parents' divorce in 1973, Matt and his brother moved to Cambridge with his mother, where he attended the prestigious Cambridge Rindge and Latin School. His theatrical performances during his school years earned him a place at Harvard University, where he majored in English literature and worked on a number of acting projects, such as Rising Son and School Ties. A true blue-blooded noble, Matt is certainly a man to be admired.
Is Matt Damon a nepo baby?
It's a maybe. Matt Damon comes from the noble Damon family. They have three celebrities in their family. With forty-seven credited apperances in TV, film, and video.
Community Vote
Does the nepo score for Matt Damon seem accurate? Help us improve our nepo score algorithm by voting on Matt Damon's nepo score. Up to increase their nepo score, down to decrease it.
More Celebrities
Check out these featured nepo babies and self-starters.