Peter Fonda
A blue-blooded star of the stage and screen.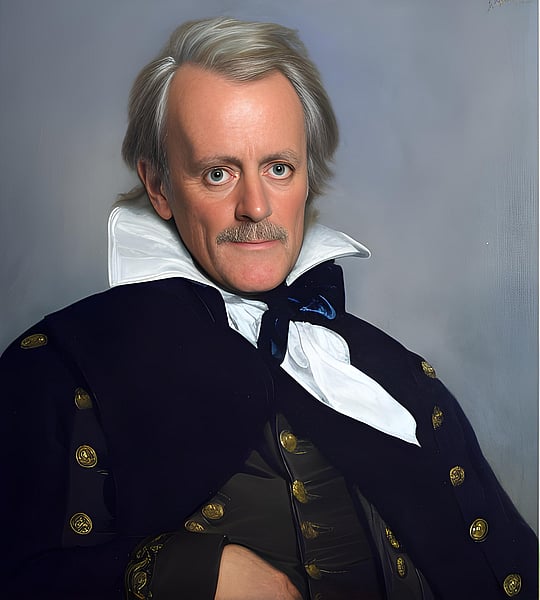 Biography
The illustrious Lord Peter Henry Fonda was born in New York City to the esteemed screen star Henry Fonda and the eminent Ontario-born New York socialite Frances Seymour Brokaw. His distinguished background is further embellished by his sister, the acclaimed actress Jane Fonda, and his daughter, the acclaimed actress Bridget Fonda. Lord Fonda graced the Broadway stage in 1961, where he was met with great acclaim and earned the Daniel Blum Theater World Award and the New York Critics Circle Award for Best New Actor. He then graced the silver screen in 1963, as the romantic lead in Tammy and the Doctor. His feature film career continued to flourish, as he became well known for his association with Roger Corman and his portrayal of the ultra-cool, iron-fisted leader of a violent biker gang in Wild Angels. He then went on to create and star in Coppola's The Hired Hand, before making his directorial debut in his 1971 film The Hired Hand. Truly, Lord Fonda is a figure of great esteem within the film industry.
Is Peter Fonda a nepo baby?
It's very likely! They also are a nepo parent! Peter Fonda comes from the illustrious Vadim-Plantier-Mastroianni family. They have fifty-three celebrities in their family. With four hundred sixty-eight credited apperances in TV, film, and video.
Community Vote
Does the nepo score for Peter Fonda seem accurate? Help us improve our nepo score algorithm by voting on Peter Fonda's nepo score. Up to increase their nepo score, down to decrease it.
Awards
1
Ulee's Gold

Best Performance by an Actor in a Motion Picture - Drama
Family Tree
From the legendary French acting family of Fondas, Plemiannikovs, Biolays, Toscan du Plantiers, Constantinis, Stroybergs, Barraults, and Vadims, this illustrious brood has made its mark on the world stage. Benjamin Biolay, Lilian Constantini, Annette Stroyberg, Daniel Toscan du Plantier, Hélène Plemiannikov, Jean-Louis Barrault, Troy Garity, Jane Seymour Fonda, Peter Henry Fonda, Bridget Jane Fonda, Marie-Christine Barrault, and Roger Vadim have all achieved international acclaim for their work in acting, directing, producing, and composing. From the iconic films of Roger Vadim to the performances of Jane Fonda and Peter Fonda, this family has helped shape the film industry into what it is today.
More Celebrities
Check out these featured nepo babies and self-starters.