Clint Howard
A member of Hollywood's high society.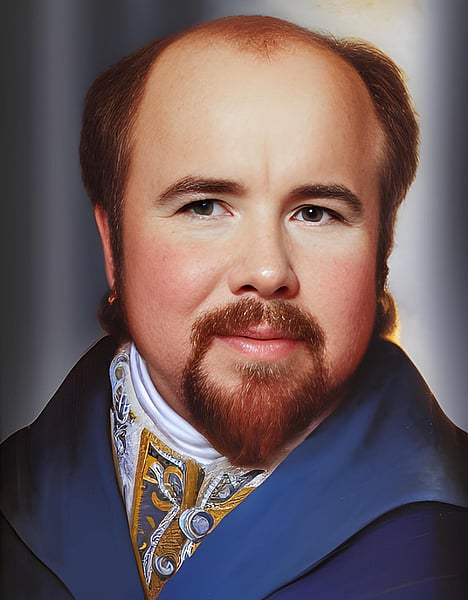 Biography
The illustrious Clint Howard is a Hollywood Legend whose illustrious career spans four generations of the iconic Star Trek series and beyond. From his acting debut at age two on "The Andy Griffith Show," to his lead role in the TV series "Gentle Ben," to blockbuster films, arthouse films, cult horror films and comedies, Clint has brought life to the characters he's played with his unique and rare voice. Amongst his many noted credits include "Frost/Nixon," "Apollo 13," the Austin Powers trilogy, "The Waterboy," "The Rocketeer," "Tango and Cash," and Disney's "The Jungle Book". His remarkable career, energy and talent has made him a star of grandeur, admired by many.
Is Clint Howard a nepo baby?
Yes! Clint Howard comes from the illustrious Howard-Gabel family. They have thirteen celebrities in their family. With one hundred eighty-eight credited apperances in TV, film, and video.
Community Vote
Does the nepo score for Clint Howard seem accurate? Help us improve our nepo score algorithm by voting on Clint Howard's nepo score. Up to increase their nepo score, down to decrease it.
Family Tree
The Howard Dynasty is a family of Hollywood icons unrivaled in the entertainment industry. Academy Award-winning filmmaker and actor Ron Howard is an iconic figure of the generation, having directed critically acclaimed dramas such as A Beautiful Mind (2001) and Apollo 13 (1995) and hit comedies such as Parenthood (1989) and Splash (1984). He was preceded by actors Rance and Jean Speegle Howard, who were both born in Oklahoma, as well as their grand-nephew Seth Gabel, who is known for his roles in Fringe, Salem, and Nip/Tuck. Ron's children, Cheryl, Bryce Dallas, and Clint, alongside his twin granddaughters Paige and Jocelyn, have all made their mark in the industry, making the Howard Dynasty one of the most prestigious and beloved families in Hollywood.
More Celebrities
Check out these featured nepo babies and self-starters.