Hero Fiennes Tiffin
A celebrity aristocrat, born into power and privilege.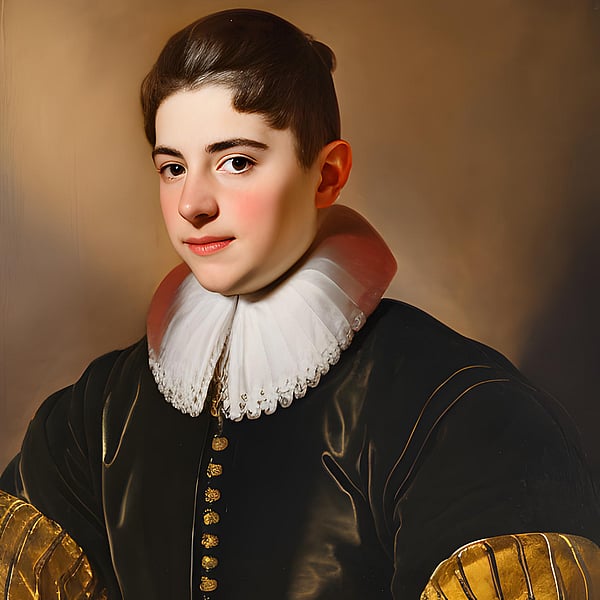 Biography
The illustrious Hero Fiennes Tiffin, a renowned English actor, is most known for his royal portrayals in the Harry Potter and After films. He made his grand debut in the drama Bigga Than Ben as Spartak and has since become a household name. His Highness is a proud alumnus of the esteemed Emanuel School in Battersea, London and resides in South London with his esteemed mother and siblings. His presence on the silver screen is unrivaled, and his extraordinary performances have made him a beloved figure of the public. It is no wonder why His Highness is a star of such magnitude and excellence.
Is Hero Fiennes Tiffin a nepo baby?
Yes! Definitely. Hero Fiennes Tiffin comes from the illustrious Fiennes-Tiffin family. They have eight celebrities in their family. With one hundred forty-one credited apperances in TV, film, and video.
Community Vote
Does the nepo score for Hero Fiennes Tiffin seem accurate? Help us improve our nepo score algorithm by voting on Hero Fiennes Tiffin's nepo score. Up to increase their nepo score, down to decrease it.
Family Tree
Ralph Nathaniel Twisleton-Wykeham-Fiennes is a renowned Shakespeare interpreter of English, Irish and Scottish origin who was born on December 22, 1962 in Suffolk, England. His siblings are all distinguished in the arts, including Martha Fiennes, a director; Magnus Fiennes, a musician; Sophie Fiennes, a director and editor; and Joseph Fiennes, an actor. Hero Fiennes Tiffin, the son of George Tiffin and Martha Fiennes, is an English actor known for roles in Harry Potter and the Half Blood Prince and the After series. George Tiffin is a writer and producer known for Soup (1996) and Secret Hunter and MI-5 (2002), while Magnus Fiennes is a composer and writer known for Unleashed (2005) and Freefonix (2008). Lastly, Sophie Fiennes, born on February 12, 1967 in Ipswich, Suffolk, England, is a director and editor best known for Grace Jones: Bloodlight and Bami (2017). This illustrious royal family of the arts is celebrated for their remarkable contributions to the creative sphere.
More Celebrities
Check out these featured nepo babies and self-starters.