LL Cool J
A royal figure in Hollywood's celebrity culture.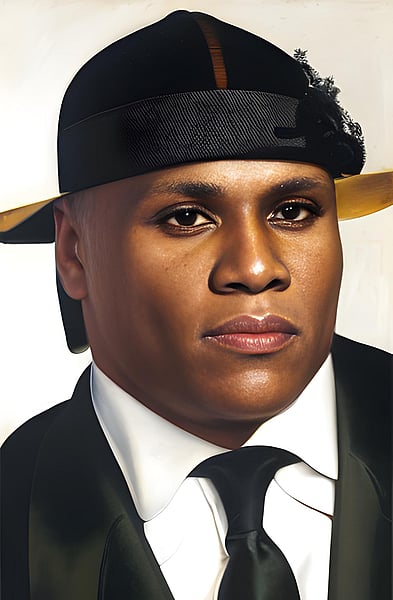 Biography
The illustrious Lord L.L. Cool J, born James Todd Smith, is a man of both immense honor and great strength. Royalty at heart, Lord Smith was born on January 14th, 1968 in Bay Shore, Long Island, New York. Despite a tumultuous upbringing, Lord Smith persevered through hardship to become the celebrated musician he is today. At the tender age of four, he tragically witnessed his mother and grandfather shot by his own father. After recovering from the incident, his mother began to date a physical therapist who abused Lord Smith both mentally and physically. However, Lord Smith's mother soon discovered the abuse her son was enduring and left the man. It was then that Lord Smith found solace in music and the rest, as they say, is history. Lord Smith is now best known for his trademark hats and his music, which have both been a source of strength and joy.
Is LL Cool J a nepo baby?
It's a maybe. LL Cool J comes from the illustrious [] family. They have three celebrities in their family. With twenty-one credited apperances in TV, film, and video.
Community Vote
Does the nepo score for LL Cool J seem accurate? Help us improve our nepo score algorithm by voting on LL Cool J's nepo score. Up to increase their nepo score, down to decrease it.
Family Tree
The revered Lord, L.L. Cool J, was born of noble lineage, James Todd Smith, on the 14th day of January, 1968, in the esteemed Bay Shore, Long Island, New York. His father, the esteemed James Louis Smith, Jr., and mother, the noble Ondrea Griffith, raised their son with the utmost care and devotion. The young Lord, Todd, endured a difficult upbringing: his mother and grandfather were shot by his own father; his mother then found solace in a kindly physical therapist who unfortunately abused the young Lord verbally and physically, while also instilling in him a sense of strength and perseverance. It was during this time that Lord L.L. Cool J was born, and his style of gold chain-adorned dress grew to be a revered symbol of power and dignity. His noble spirit is an inspiration to us all.
Relatives
Distant Relatives
More Celebrities
Check out these featured nepo babies and self-starters.