Bob Einstein
A blue-blooded member of Hollywood's celebrity royalty.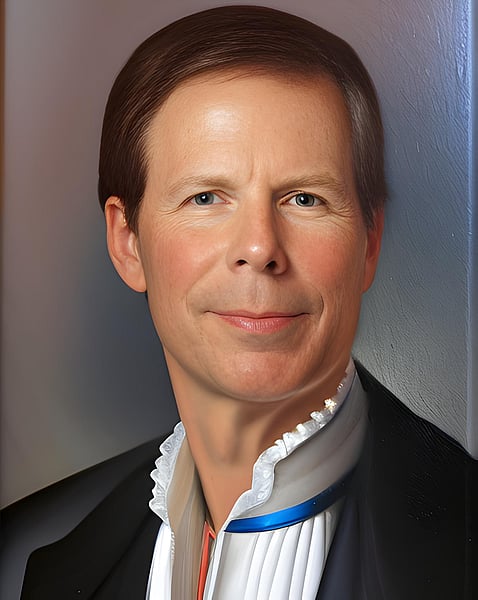 Is Bob Einstein a nepo baby?
It's very likely! Bob Einstein comes from the illustrious Einstein family. They have seven celebrities in their family. With ninety-six credited apperances in TV, film, and video.
Community Vote
Does the nepo score for Bob Einstein seem accurate? Help us improve our nepo score algorithm by voting on Bob Einstein's nepo score. Up to increase their nepo score, down to decrease it.
Family Tree
The illustrious Royal Family of Brooks, Parke, and Einstein boasts a long and distinguished history that spans generations. The first of the family to make their mark, Albert Brooks, was born July 22, 1947 in Beverly Hills, California. His illustrious career in acting and writing has seen him appear in such works as Drive (2011), Broadcast News (1987), and Defending Your Life (1991). His union with Kimberly Shlain in 1997 has been blessed with two children. Harry Parke, born May 6, 1904 in Boston, Massachusetts, was a lauded actor and writer, with credits such as Night Spot (1938), Badminton (1945), and The Yanks Are Coming (1942). His three marriages to Thelma Leeds, Lillian Anshen, and Jennifer Ann Boyd were all well-respected in their day. He passed away in Los Angeles, California in 1958. Bob Einstein, born November 20, 1942 in Los Angeles, California, was the latest of the family to make his mark in writing and acting, with his works including Super Dave (1987), Bizarre (1979), and Super Dave's Spike Tacular (2009). His marriages to Roberta Marie Smith and Cathy Maureen Kilpatrick were both noted for their success. He passed away in 2019 in Indian Wells, California. The legacy of the Brooks, Parke, and Einstein family is one of distinction and honour, and one that will be remembered for many years to come.
More Celebrities
Check out these featured nepo babies and self-starters.