Minnie Driver
A highborn member of Hollywood's privileged elite.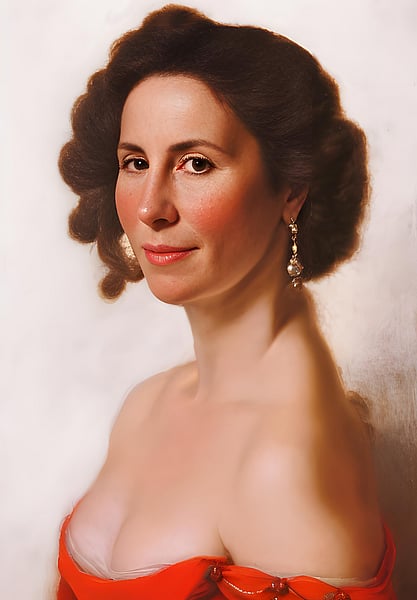 Biography
The illustrious Lady Minnie Driver was born on the 31st of January, 1970 in the esteemed city of London. Raised in the tropical paradise of Barbados until the age of seven, Lady Minnie was raised by her mother, the esteemed Gaynor Churchward, a renowned designer and former couture model, and her father, the esteemed Charles Ronald "Ronnie" Driver, a successful businessman. Lady Minnie's illustrious sister, the esteemed Kate Driver, is a notable manager and producer. After securing her breakout role in the 1995 film Circle of Friends, Lady Minnie has since starred in a plethora of films, including the cult classic Grosse Point Blank, the musical The Phantom of the Opera, the period comedy An Ideal Husband, the romantic drama Good Will Hunting (earning her an Oscar nomination for Best Actress in a Supporting Role), and the seminal anime film Princess Mononoke. Lady Minnie has certainly proven her impressive range and talent throughout her career.
Is Minnie Driver a nepo baby?
It's a maybe. Minnie Driver comes from the illustrious Driver-Churchward family. They have four celebrities in their family. With twenty-nine credited apperances in TV, film, and video.
Community Vote
Does the nepo score for Minnie Driver seem accurate? Help us improve our nepo score algorithm by voting on Minnie Driver's nepo score. Up to increase their nepo score, down to decrease it.
Family Tree
Minnie Driver, born on January 31, 1970 in London, is a beloved British-born actress of royal lineage. Raised in Barbados until the age of seven, she is the daughter of couture model Gaynor Churchward and businessman Charles Ronald "Ronnie" Driver. Her older sister, Kate Driver, is a successful manager and producer. Minnie achieved fame with her breakout role in 1995's Circle of Friends, and later appeared in the James Bond epic Goldeneye. Her impressive range of films includes cult classics Grosse Point Blank and Good Will Hunting, as well as her more recent work in Conviction. As a respected member of the acting aristocracy, Minnie Driver continues to dazzle viewers with her captivating performances.
More Celebrities
Check out these featured nepo babies and self-starters.