Bo Derek
An entitled celebrity, born into a life of luxury and glamour.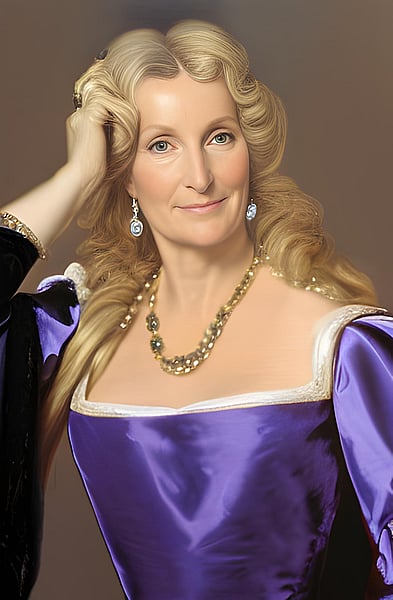 Is Bo Derek a nepo baby?
It's very likely! They also are a nepo parent! Bo Derek comes from the illustrious Derek family. They have nine celebrities in their family. With one hundred fourteen credited apperances in TV, film, and video.
Community Vote
Does the nepo score for Bo Derek seem accurate? Help us improve our nepo score algorithm by voting on Bo Derek's nepo score. Up to increase their nepo score, down to decrease it.
Family Tree
The illustrious Derek family have long been known for their astounding feats in the entertainment industry. Patriarch John Derek, born on August 12, 1926 in Hollywood, Los Angeles, was an actor and director known for The Ten Commandments (1956), Ghosts Can't Do It (1989) and Bolero (1984). He was married to Bo Derek, Linda Evans, Ursula Andress and Pati Behrs and passed away on May 22, 1998 in Santa Maria, California. His father, Lawson Harris, born on June 30, 1897 in Evansville, Indiana, was a director and actor, known for Circumstance (1922), A Daughter of Australia (1922) and Law or Loyalty (1926). He was married to Dolores Johnson and passed away on March 31, 1948 in Los Angeles County, California. John's daughter, Sean Catherine Derek, born on October 16, 1953 in Los Angeles, is a writer and producer, known for Batman: The Animated Series (1992), Mortal Kombat: Conquest (1998) and The Smurfs (1981). John's fourth wife, Pati Behrs, born on February 13, 1922 in Constantinople, Turkey, was an actress, known for Apartment for Peggy (1948) and The Beautiful Blonde from Bashful Bend (1949). She was married to Lucius Lindley, John Derek and Gogi Tchitchinadze before her death on July 4, 2004 in Camarillo, California. Bo Derek (née Mary Cathleen Collins), born in 1956, is an American actress and model. With a breakthrough role in the romantic comedy 10 (1979), Bo has since made occasional film, television, and documentary appearances. Widowed in 1998, she married actor John Corbett in 2020. Bobby Bass, stuntman and actor born on August 6, 1936 in Jefferson County, Kentucky, was a Judo champion and special forces instructor in the military prior to being introduced to the stunt business. Dolores Johnson, born on April 25, 1903 in California, was an actress, known for Red Wine (1928), Thru Different Eyes (1929) and Strong Boy (1929). She was married to Lawson Harris and Victor Raymond Schowengerdt before her death on August 11, 1957 in Los Angeles, California. The Derek family's legacy is a beacon of Hollywood royalty and their continued success is a testament to their unparalleled talent.
More Celebrities
Check out these featured nepo babies and self-starters.