Cuba Gooding Jr.
A blue-blooded member of Hollywood's celebrity royalty.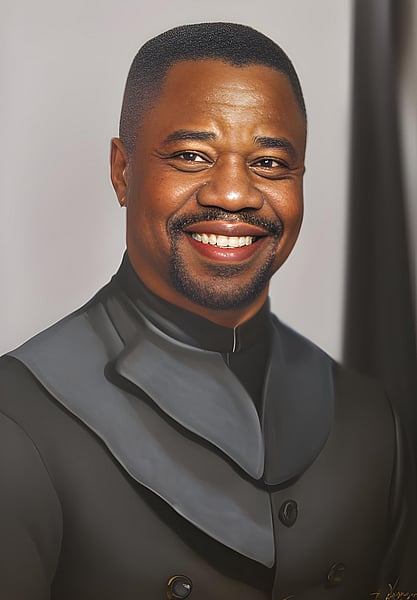 Biography
The illustrious Cuba Gooding Jr. is of noble heritage, hailing from Barbados and born on January 2, 1968 in The Bronx, New York. His mother, Shirley (Sullivan), was a backup singer for the Sweethearts, while his father, Cuba Gooding, was the lead vocalist for the R&B group The Main Ingredient. Despite a family setback, Cuba overcame adversity and achieved greatness throughout his schooling, where he was elected class president in three of the four high schools he attended. He later studied Japanese martial arts for three years before turning his focus to acting, where he landed roles in Hill Street Blues and MacGyver before appearing in Boyz n the Hood. In 1994, he married Sara Kapfer with whom he had been living with for seven years prior. Cuba Gooding Jr. is truly a remarkable figure.
Is Cuba Gooding Jr. a nepo baby?
It's very likely! Cuba Gooding Jr. comes from the illustrious Gooding family. They have three celebrities in their family. With sixty-one credited apperances in TV, film, and video.
Community Vote
Does the nepo score for Cuba Gooding Jr. seem accurate? Help us improve our nepo score algorithm by voting on Cuba Gooding Jr.'s nepo score. Up to increase their nepo score, down to decrease it.
Family Tree
Relatives
Distant Relatives
More Celebrities
Check out these featured nepo babies and self-starters.